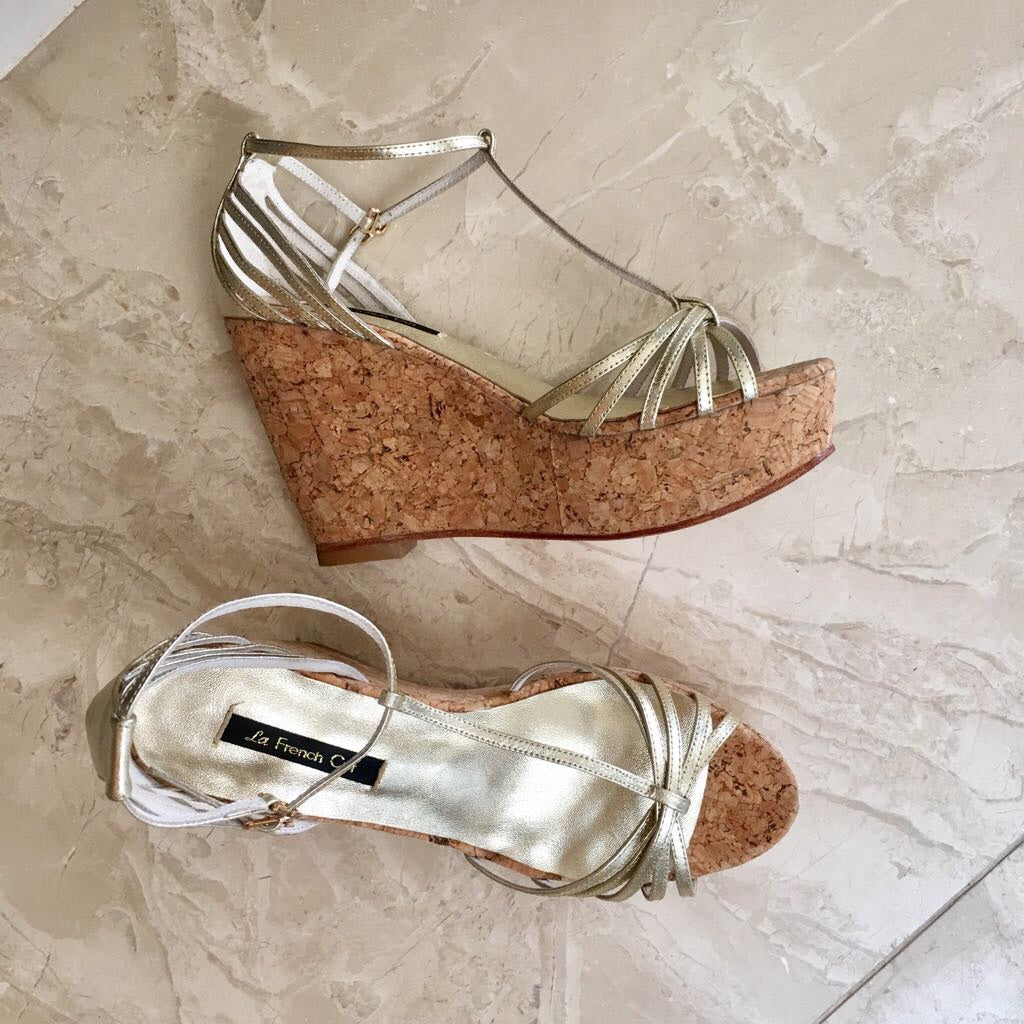 Handmade trendy open toe Sandals with black leather and Leopard printed hair on the upper. Keeping it chic with sass, these sleek stiletto heels, original prints and platform construction takes a runway statement with added boost of height.
** Come try it out, or book your appointment for Custom-Made Service only at Ionic Boutique in Hong Kong >> Access on our 'Shop List' Page **
Now equivalent to 268EUR/ 2450HKD (subject to exchange rates fluctuations; please check the latest rates) 
* EUR and HKD prices are informative only > check-out is in USD *
- Design: straight open toe platform sandals, with adjustable middle and ankle straps
- Black Suede and Leopard printed hair upper > please refer to the materials pictures
- Metallic color leather insole (Silver or Gold) with added padding
- Soft and flexible natural (beige color) Leather outsole
- Includes external pads for fit & comfort adjustments + grip pads
- Platform height: 2.5cm (1") Outer platform
- Heel height: 11cm (4.3") -> code H12 on Customize Page
- Actual height for the feet: 8.5cm (3.3")
- Sizing is standard
* HANDMADE with Care in our Workshops
* 100% genuine leather Upper, Lining and Sole (unless specified)
* Hand-picked materials > Limited quantity for some of the colors
* Free Delivery 
* 14 Days Return policy upon delivery

Nb. There might be slight differences of colors depending on the device you are using and it's operating system. If you need more information on colors, please contact us.
* We offer international FREE international shipping with tracking service for purchases over 250USD to most countries in the world.

* Shipping will take around 7 days depending on the delivery country and will be estimated on your check-out page.
* As it takes an average of 2 weeks for Handmaking your Shoes in addition to the shipping time (except for 'Limited Collections' and 'Sample Sales' which are ready to be sent out), you may receive your shoes in a total of approximately 3 weeks.
* You will get updates from us all along the way via e-mail.

* Please be aware that your order may be subject to customs clearance procedures (which can cause delays beyond our original delivery estimates) or to import duties and taxes (which are assessed once a shipment reaches your country).
 
* Import duties and taxes will have to be handled by you and La French Cut is not responsible for covering it, nor for the resulting delays that may occur.
Customs policies vary widely from country to country; please contact your local customs office for more information.